Friday, July 29, 2011
Inspired by my own 4th of July Berry Session, I decided to once again pick up the camera after buying some berries in the store. They're just so fun to photograph! To change it up, I decided to add a little texture to these shots and I kinda like how they came out. I may have to do a series like this for my kitchen!




For these I put either light blue or pale pink paper underneath for the background. The background colors were pretty subtle, but popped when I added texture to them.

Happy Friday!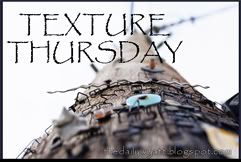 Hosted by Cecily and Lolli