Monday, April 30, 2012
This weekend I had my very first newborn shoot! Staci and Andy, my awesome friends from this maternity shoot had their adorable little baby boy, Evan.

Newborn Shoot Tips: (I'm obviously no expert, as this was my first try, so if anyone has any tips to add please let know!) Keep the room very warm! We cranked the heat and used a space heater near where we were shooting. Me and the parents were dying but the baby was nice and warm and comfy and happy! This was helpful for adorable little naked shots! We started the shoot after he was freshly fed and changed and very sleepy! We did this shoot at 10 days old when baby's sleep quite a bit, so we just had to be patient and wait for the baby to get comfy and sleepy in each position. I set up a pillow on a bed near a window and used a reflector for extra light. I put some doggy pee pads under the blankets for accidents, and YES there were several accidents!!! Lots of clean blankets around helped too!

This is the only shot I've edited so far, and it seems the trickiest part of the editing will be smoothing all the blankets out! The blankets were all so wrinkly no matter how much I tried to smooth them! I used Coffee Shop Blog's Baby Powder Room to help smooth his skin and actually used the skin smoothing layer to help smooth the blanket too a bit.






Here's a before and after for you. Though the "before" already had basic Lightroom adjustments on it, it isn't completely SOOC.



Link up what you've been shooting below!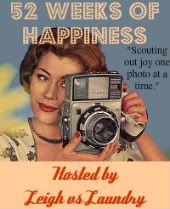 Read more...